Clubs and Groups
Earn your Culture badge by learning about a new language and culture. There are 50 challenges to complete, with bronze, silver and gold badges to earn. Speak to your languages teacher for more information. Click here for more information.
BLAISE HIGH SCHOOL
STEP CHALLENGE
STARTING MONDAY 15TH MARCH
Log your step count each day, add your total to the google form on Friday 19th March
Could you be the winner of your year group, the school, beat the teachers?
Check the leaderboard next week.
See the school website or google classroom for the link to the google form for entry.
Blaise Film Club

Blaise High School Space Program
Calling all songwriters! This is a unique opportunity for you to take part in a national songwriting competition, either alone or with friends. Check out the information on the website on this poster and remember to send a copy of your song to Miss Harper to earn your Bronze Creativity badge. harpers@blaisehighschool.co.uk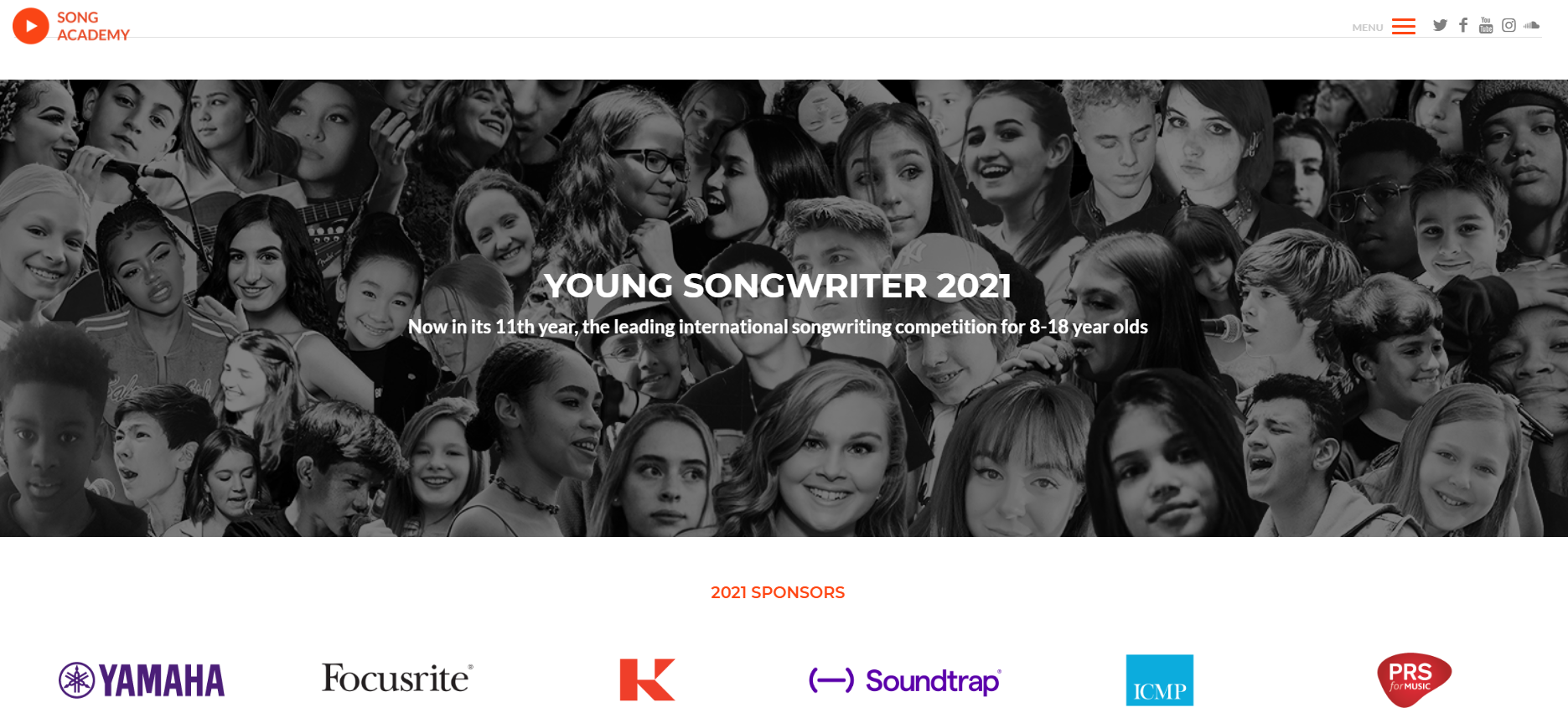 Blaise's Diversity Bingo
Make the most of your walks outside during lockdown and see if you can find all these things on the bingo sheet. Send photos of your finds to Miss Swindell to earn your Bronze Environment badge. richmonde@blaisehighschool.co.uk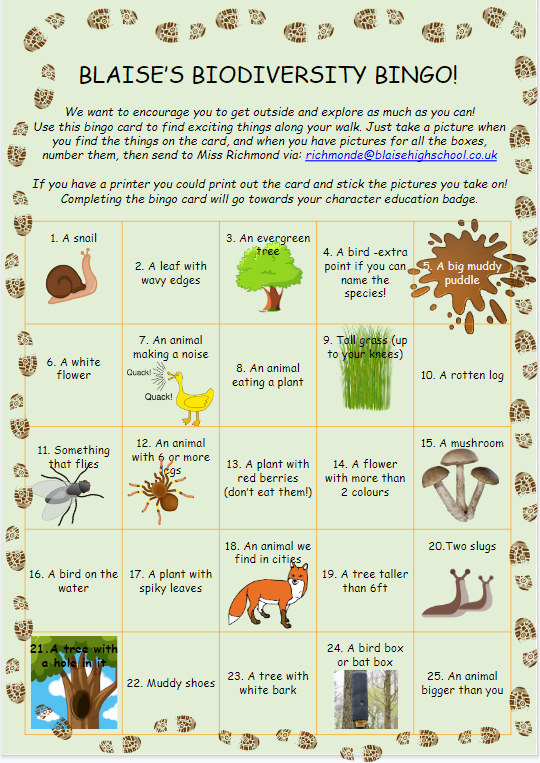 Monologue Club
Take part in Miss Stone's Monologue club and learn the art of writing and performance. Watch this video for more information and to find out how you can earn your Bronze Culture badge. stonet@blaisehighschool.co.uk
Active 30 Sport
Watch Mr Carraway in this video to find out how you can stay fit and well and earn your Bronze or Silver Sports badge. carrawaym@blaisehighschool.co.uk
Also available as a powerpoint presentation.
Census 2021 Focus Group
On 21st March 2021, all adults in the UK will be asked to take part in a national census to find out information about our population and to help the government plan for the future. This is a really important national event and we need our whole community to take part. Join Mrs Cerullo in a special group to advertise the census across our school and in our community. Email cerullon@blaisehighschool.co.uk