Blaise High School Christmas Arts Evening 15th December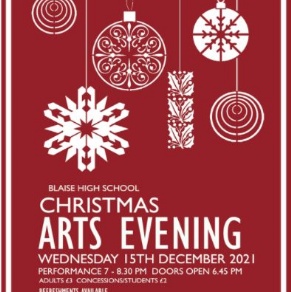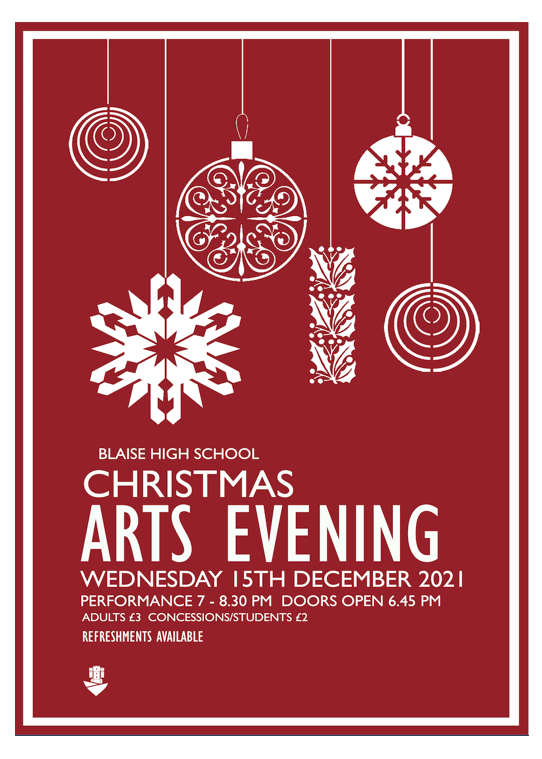 The festive season is fast approaching, which means that the Performing Arts department is in full swing busy rehearsing with a number of students across all year groups for our annual Christmas Performing Arts Evening on Wednesday 15th December! This will be a wonderful celebration of both Christmas and Performing Arts at Blaise High School. Featuring performances in Music, Dance, and Drama, the event will be a truly festive affair.
We really want parents/carers/family to attend the event and celebrate the hard work of our students. We are requesting that any parents/carers/family that would like to attend fill in the permission slip or google form ahead of attending so we can ensure that the correct safety measures are in place, and we can allow for social distancing. Unfortunately we will not be able to permit anyone to watch the event if they have not completed this beforehand. Payment for tickets will need to be made in cash only before you enter.

If I could please ask for you to complete the permission slip below or this google form (https://forms.gle/DXZA7qa8Z6o6CMQHA)