Blaise High School Presents Shrek The Musical!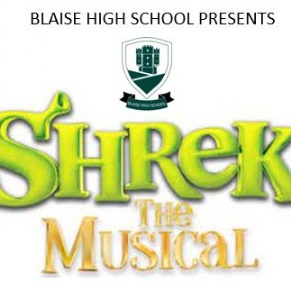 Blaise High School will be hosting its production of Shrek The Musical later this month.
The opening night is Wednesday 23rd March and will run performances on Thursday 24th March and Friday 25th March 2022. The performance starts at 7pm.
It looks set to be an incredibly entertaining show and it is so wonderful to see our students performing in a full scale production!
Adults £5.00
Students (under 16) and concessions £4.00.
Under 5 goes free!
To pre-book your tickets, please complete the google form ahead of attending. Unfortunately we will not be able to permit anyone to watch the event if they have not completed this beforehand. Payment for tickets will need to be made in cash only before you enter to watch the show!
To prebook tickets, please complete the following google form:
https://forms.gle/zqfr7dRj5YMEUxtA6