Options
Options at Key Stage 4 (Years 10-11) Please read the Options Guide
At Key Stage 4 the curriculum combines both core and optional subjects and is structured to allow for maximum flexibility of choice. Students will choose their options in year 9, this gives the students time to experience all subjects and make an informed decision. Students are guided into a suite of options that best prepare them for Post 16 education and beyond; assemblies, information events and Tutor programmes support this.
All students will be required to study AQA GCSE English Language, AQA GCSE English Literature, Pearson GCSE Mathematics and AQA GCSE Combined Science or three Single Sciences through AQA. Students are also required to study one of the following: geography, history, French or Spanish.
Students will then be able to choose from a wide range of GCSE and vocational subjects, as a school we make every effort to ensure all students study the subjects that they desire. The following subjects are offered as option subjects at Key Stage 4 as a GCSE or equivalent:
AQA GCSE Art & Design

AQA GCSE Art & Design - Graphics

OCR GCSE Computer Science

OCR Engineering

Cambridge IGCSE English as an Additional Language

AQA GCSE French

AQA GCSE Geography

Btec Health & Social Care

OCR GCSE History

WJEC Award in Hospitality and Catering

Btec Media Studies

Btec Music

Btec Performing Arts – Drama

Btec Performing Arts - Dance

AQA GCSE Religious Education

AQA GCSE Spanish

Btec Sport

AQA GCSE Triple Science (separate GCSEs in biology, chemistry and physics)
Students will also continue to complete core PE lessons, Independence Studies, and PSHE. These are not assessed through a GCSE examination, but focus on developing vital skills and knowledge to ensure all students leave Blaise High School well-informed and prepared for life beyond Blaise.
If using a shared device please clear your browsing data:
Press Ctrl-Shift-Delete in Chrome, and you get Google's options on-screen. As with IE check the boxes next to the categories, you want to clear. ...Select Clear browsing history.
Please follow these instructions carefully (thanks to Cygnet IT services for this document)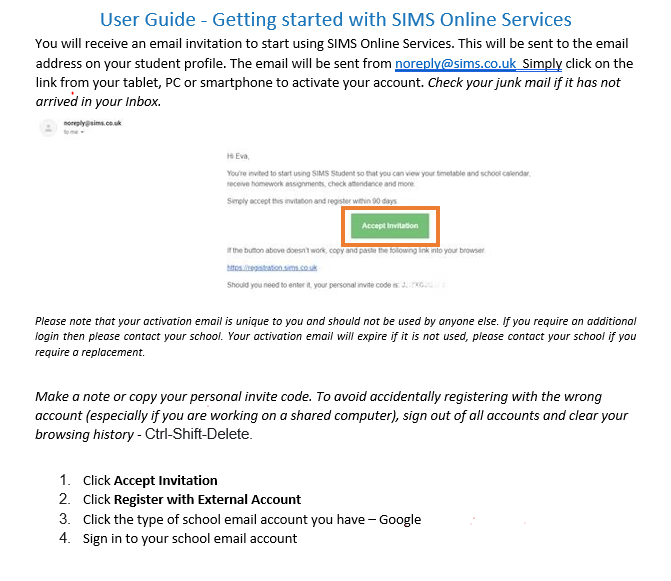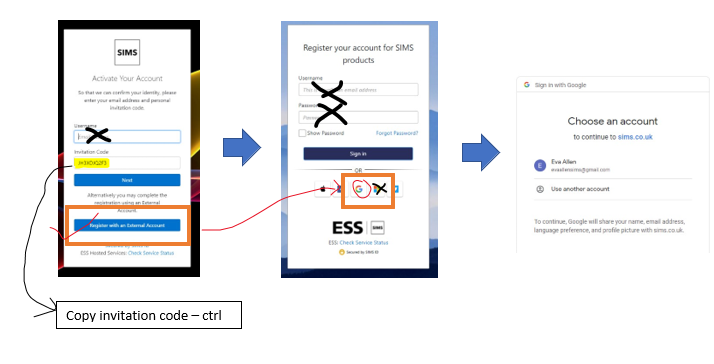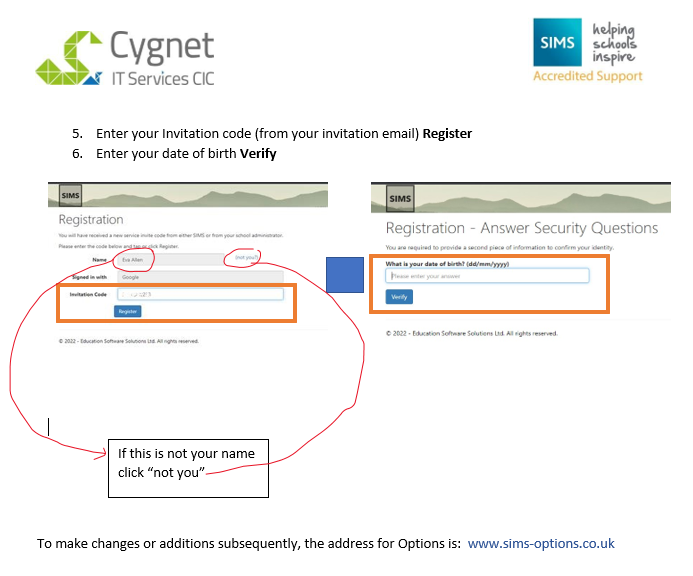 Please note that invitations will be sent to students' school email accounts:
They will appear like this:

It is not necessary for parents/carers to give their approval of options choices. If as a parent or carer you have not received an invitation please use the student invitation to access options online.
If you are presented with a blank screen, please refresh your browser window and wait for a short while.
Instruction video: SIMS Options online