Remote Learning
Please use this link to the Year 10
Summer Learning Packs
or download a copy from the attachments section at the end of this page.
The Foundation Maths Summer Pack Solutions video is below:
---
Blaise High School Virtual Sports Day
Please click
here
for a slide show with more information about joining in
---
Please see the Week 3 Support letters in the attachment section at the end of this page.
Week 2 Lesson Links

Dear parents and carers,
I am writing to update you on the launch of our remote learning curriculum from Monday 20th April.
Firstly, I want to thank all the staff from across the Greenshaw Learning Trust, including those at Blaise High School, who have worked tirelessly over the Easter holiday to ensure resources are ready for students from Monday 20th.
Secondly, I want to remind you of the structure of the lessons and what is expected of our students.
Where do student find their resources?
The new resources are still on Google Classrooms, just as our students are used to

At the bottom of the this letter I have reminded you of how to log in and use Google Classrooms
Students must follow the new timetable, which is attached to this letter
Lessons should be completed on the correct day, however we have built in the flexibility of for lessons to be completed at a time within the day that best suits your family's own circumstances

To help students get quick access on Monday morning to the first day of resources I've also added the links directly to this letter for the Maths, English and Science resources

These links take you straight to the Youtube lesson
In the description box of the Youtube video you will find the links to the Low Stakes Quiz and Exit Ticket
How are the Greenshaw Remote curriculum lessons delivered?
Each lesson has three parts:

They will always start with a low stakes quiz
They will include a YouTube videos, created by our staff, which students must follow
They will end with an "exit ticket" form which students must complete to show what they have learned
What additional feedback and guidance can students expect?
There is significant additional support to our students available
Teams of teachers will be able to respond to questions from students through subject specific email hubs, details of the email addresses students can use are below
Emails will be responded to within 24 hours by subject teachers and the quality of help they give will be the same as help students get in a "normal" lesson
In most cases they will get help considerably faster than 24 hours, our aim is to get as close to an instant response as we can
Teachers will also be able to analyse "exit ticket" responses and give feedback to ensure students make excellent progress
Subject
Subject Email Hub

English

Maths

Science

History

Geography

French and Spanish
*for help in subjects not listed above, students should email their own teachers or contact them through Google Classrooms
Thank you for your continued support
Regards,
Katherine Brown
Guidance for Parents/ Carers
How to log into Google Classroom
Go to classroom.google.com and click "Go to Classroom"
Enter your username and click Next. An example username would be 19jambrose@blaisehighschool.co.uk
Enter your password and click Next. This is the password that you use to log into computers in school.
If there is a welcome message, read it and click Accept.
Click "I'm A Student", then click "Get Started".
Click on the appropriate class group.
If you cannot log into google classroom for any reason, please email support@blaisehighschool.co.uk
How to check your assignments
Assignments are tasks that your teacher has set. An assignment could be a quiz, a comprehension task, watching a video, or even answering exam questions. You can see a list of all your work on the Your work page. To check your assignments, complete the following steps:-
Click the on the relevant class
Click on Classwork
Click on View Your Work.
To see attachments, comments, or additional details for an assignment or question, click the title of the work and then View details.
Your teacher will be available during school hours through email- please contact them if you have any questions.
How to send your work to your teacher.
Most of the assignments that your teachers set will be able to be completed online and emailed to them. However, you may be required to send photos of your work to your teacher. You can take a photo using a device such as a phone. If the photos are too big to send, please use a photo to pdf converter app such as Scanbot.
Timetable Structure for Remote Lessons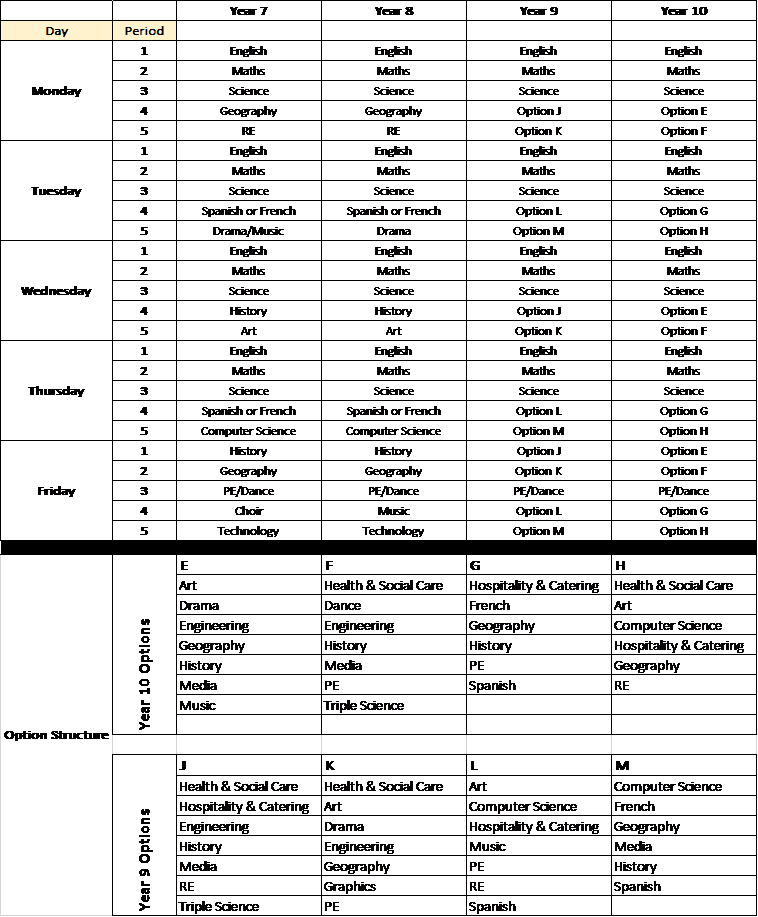 ---
Online Library - available for resources/events/comics/games/activities/AR quizzing - login with your library card number (no password required) to view your library account.
All remote work is set through Google Classroom. Click on the button below to logon:
To work out which lesson is which on Google Classrooms, please use the link below to match up the class codes.
If you are getting an error about not having access, please make sure that you are logged in to your Blaise High School Google account, not a personal one.
How to complete work on Google Classroom
We have put together the video below to demonstrate how to access and complete work on Google Classroom:
More help
If you have issues accessing your School Google account it may be because you are already logged in with another Google account. You can use this page to switch accounts: https://accounts.google.com/AccountChooser
Get the Classroom app